Gas Production
Global Gas Production : The following charts show the growth of gas production globally and in the different regions since 1970. Production has grown 300% from 1 TCM to 3.0 TCM per year by 1st Jan 2010 and is forecast by EnergyInsights.net to rise a further 0.5 TCM per year to 3.5 TCM by 2015.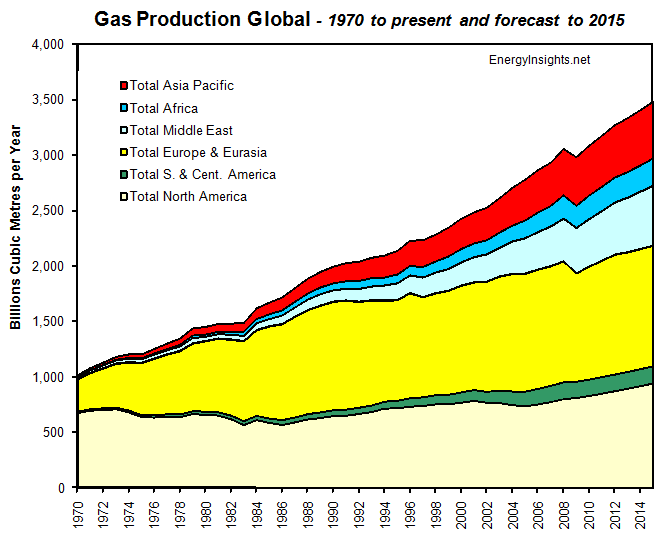 Gas Production Asia Pacific Production has skyrocketted from 18 BCM in 1970 to 400 BCM in 2009. China, Australia, Malaysia and Indonesia are the biggest contributors. India follows with Vietnam and other countries.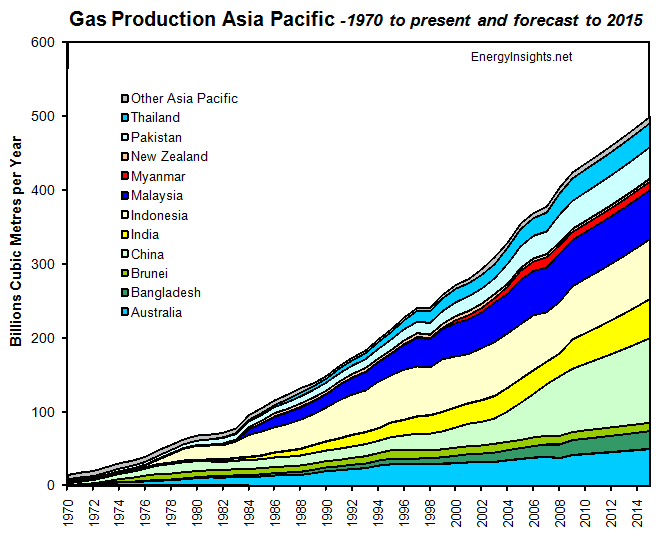 Gas Production Europe Russia has been and will continue to be the biggest gas producer in the world. UK is declining fast. Norway is increasing. Ukraine remains important as does Netherlands and Kazakhstan (June 2010)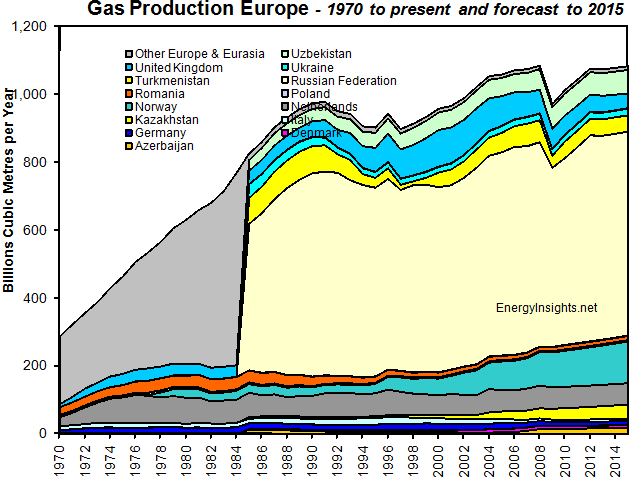 Gas Production Middle East A big growth area - Iran, Saudi, UAE all contribute and are growing fast.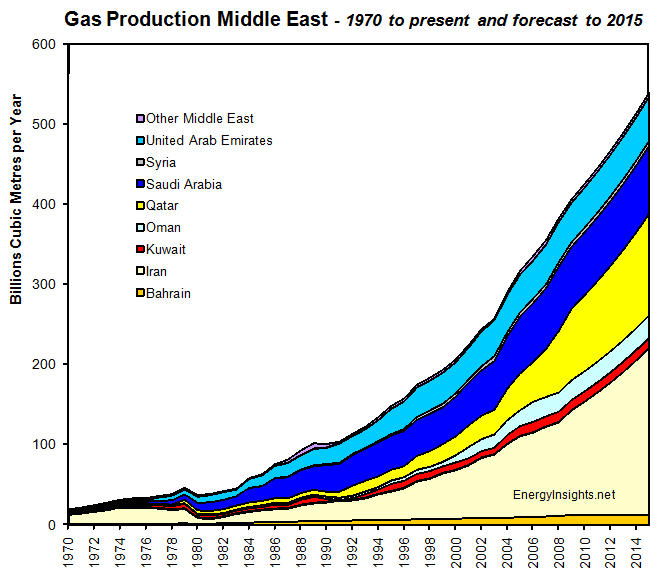 Gas Production North America Very large volumes are produced from USA and Canada - this is likely to continue as smaller accumulations are bought on stream as natural gas prices stay high (also used for heavy oil development-refining).
Gas Production South America uA large increase from a very low base and likely to continue as Brazil and other countries industrialize. June 2010 update.
Gas Production Africa Production is forecast plateau - however, after 2012 Angola, Ghana and Tanzania will likely produce significant quantities of gas that are not yet included in the analaysis.
Gas Production by country Russia and USA are by far the biggest producers followed by Canada, Iran, Norway and Algeria.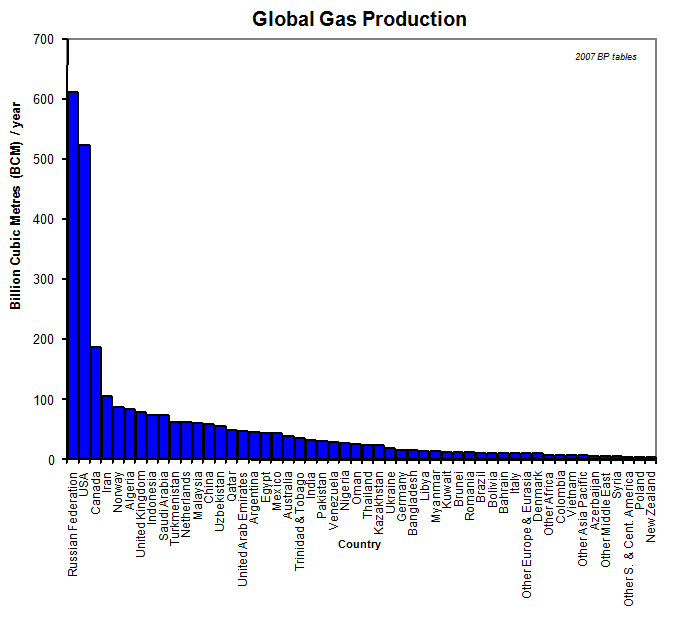 Ratio of Gas Production to Reserves - 10 means at existing levels of production, reserves would run out in 10 years time (100 is 100 years time)