US Oil Supplies Reach New Peak Amid Shale Boom
03-05-2013
From Arab News
US oil stocks reached a new three-decade high and pressed crude prices lower as US oil production continued to surge while domestic demand remained anemic.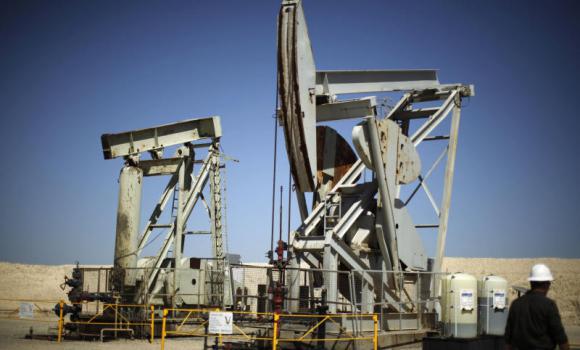 US commercial stocks stood at 395.3 million barrels for the week ended April 26, the highest weekly inventory figure since the US Energy Information Administration began collecting the data in 1982.
The build comes as US crude production has taken off on the rise in exploitation of shale oil and gas deposits.

It's just indicative of these shale plays ramping up," said Matt Smith, an analyst at Schneider Electric, an energy management firm. "It tells us we're in the middle of an oil boom."

Oil production over the four-week period ending April 26 was 7.3 million barrels a day, up 19.4 percent from a year ago.

During the same period, US domestic consumption slipped 2.7 percent to 18.3 million barrels, data show.
This week's rise in oil stocks of 6.7 million barrels came in well above the 800,000 barrels forecast by analysts, according to a survey by Dow Jones Newswires. That sent the New York oil price tumbling further after an early fall ahead of the data release.

West Texas Intermediate futures for June delivery were down $ 3.07 to $ 90.39 a barrel around 1530 GMT.

European benchmark Brent oil futures fell $ 3.07 to $ 99.30 a barrel in London trade.

The rise in inventories comes amid doubts about the strength of the global economic recovery following mixed economic data in the US and China and a poor performance in Europe.

Central banks have counteracted this trend with aggressive economic stimulus measures.

The US Federal Reserve was expected to maintain its current program of quantitative easing when a key policy committee concludes a two-day meeting.