Fracking protests head north as activists mass on proposed Manchester shale gas exploration sites
24-12-2013

Fracking protests head north as activists mass on proposed Manchester shale gas exploration sites
The Telegraph can reveal that the leading campaigners against "fracking" in the North West have no connection to the area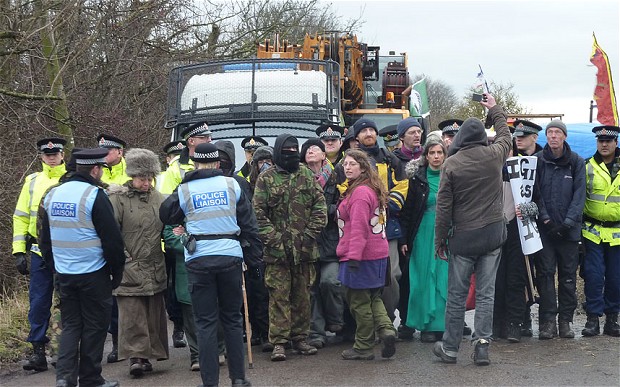 Protesters slow down machinery being transported to drilling site in Barton Moss, Salford
Protesters slow down machinery being transported to drilling site in Barton Moss, Salford Photo: Demotix
Patrick Sawer By Patrick Sawer
Activists from around the country are trying to block shale exploration in the North West, amid claims they enjoy little local support

Gathered under the banner of Frack Free Greater Manchester, militant activists last week pledged to do everything they could to disrupt the search for new sources of energy.

Portraying themselves as representing local opinion, they have been involved in a series of demonstrations around Manchester against test drilling by a number of companies which hope to begin commercial exploitation of shale oil and gas.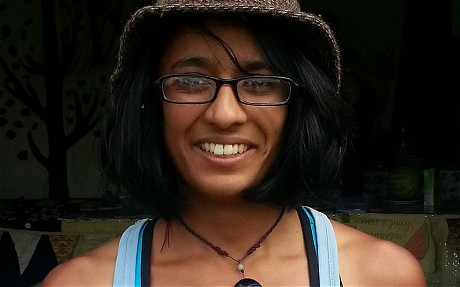 Aneaka Kellay, a prominent No Dash for Gas campaigner
But The Telegraph can reveal that the leading campaigners against "fracking" in the North West have no connection to the area.
An investigation has found that many of the group's members are in fact veteran protesters who live hundreds of miles away, with one previously involved in demonstrations as far afield as Turkey and Gaza in support of Palestinian rights.
One of the leaders of the demonstration in Barton Moss, near Salford, is Aneaka Kellay. She recently moved to Manchester but has a long career of protesting.
Miss Kellay, 28, a former Cambridge University student from west London, was sentenced to 150 hours' community service at Nottingham magistrates' court in June for her part in an occupation of the EDF energy firm's gas power station at West Burton, in Nottinghamshire, which led to its closure for eight days in October and November last year. In October this year her sentence was overturned on appeal.
Miss Kellay went on to take part in last Monday's blockade as part of the attempt to disrupt test drilling. She said: "We want to show solidarity with the local community; to blockade the site, even if only temporarily, and to inspire others who might be tempted to take creative direct action."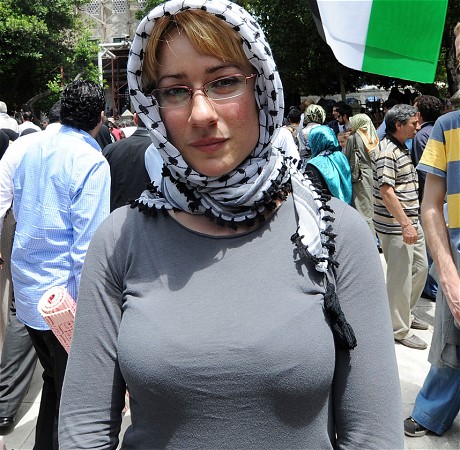 Ewa Jasiewicz (AFP/GETTY)

Another leader of the attempts to stop fracking tests is Ewa Jasiewicz, a veteran of numerous demonstrations, including those at Balcombe, West Sussex, earlier this year and West Burton, where she was among 21 people arrested after occupying one of the power station's chimneys. Last week she posted videos in support of the Barton Moss protesters on her Facebook page.
Miss Jasiewicz, 35, from Hackney, east London, has previously worked as a trade union organiser and has also taken part in pro-Palestinian protests, including one in Istanbul, Turkey. In 2004, she was refused entry to Israel while on assignment for a Left-wing publication.
In October, Miss Jasiewicz's No Dash for Gas group organised a meeting of environmental activists held at the University of Manchester Student Union called "From Balcombe to Lancashire: Anti-Fracking Skillshare". It was designed to enable militants in the environmental movement to swap strategies for the best way to cripple the energy industry's search for shale gas and oil.
Following a demonstration at Barton Moss earlier this month, five anti-fracking protesters were arrested.
Timothy Williams, 58, of Sussex; Alexandra Hart, 41, of Frome, Somerset; Hytham Chlouk, 23, of Caterham, Surrey, and Ian Tushingham, 47, from Wigan, Lancashire, were charged with obstructing the highway.
Hedar Abid, 24, of Caterham, Surrey, was charged with obstructing police. Last night, one local MP described their protests as "bandwagon jumping", and said that he had seen very little sign of opposition to fracking from people living in the area.
Andrew Miller, the Labour MP for Ellesmere Port and Neston, said: "There is a huge amount of bandwagon jumping by the protesters who gather against these sites, based on myths about the industry. In reality, it's an industry which not only provides jobs for the community, but also a national service in terms of the energy sources and products it creates."
The latest protests, against the siting of an exploratory well at Barton Moss culminated last week in scuffles between police and protesters as anti-fracking campaigners twice tried to block the gates to the drilling site, where the British firm IGas has obtained permission to drill a 10,000ft well in the hope of extracting both coal-bed methane and shale gas.
IGas said drilling at the Barton Moss site should take 12 weeks. If large volumes of coal or shale gas are found, further drilling will be subject to separate planning applications and consultations.
The company said there could be up to 170 trillion cubic feet of gas under the ground in the part of northern England it has been licensed to explore. The British Ecological Survey has estimated that the Greater Manchester and Lancashire area may hold up to 1,300 trillion cubic feet of shale gas, which could meet the UK's energy needs for the next six years.
Activists blocked the entrance to the shale gas test drilling site with a 56ft wind turbine blade. Two days later protesters parked a coach in front of the same gates, before five of them locked themselves to the steering wheel, the front and back doors and the vehicle's undercarriage. Three people were arrested on suspicion of obstruction.
The protests are in the name of Frack Free Greater Manchester and No Dash for Gas and claim to have the active support of a large number of ordinary local residents at protests and camps set up against drilling sites.
An IGas spokesman said: "We respect the right to peaceful protest. However, our priority is to ensure that there is minimal disruption to local people in the communities where we operate.
"We do not condone any protest activity which impacts the right of local people to go about their daily lives and work. We continue to operate in accordance with all the necessary regulation."