Achieving a decarbonised economy is not only possible, itís vital to escape the worst effects of climate change.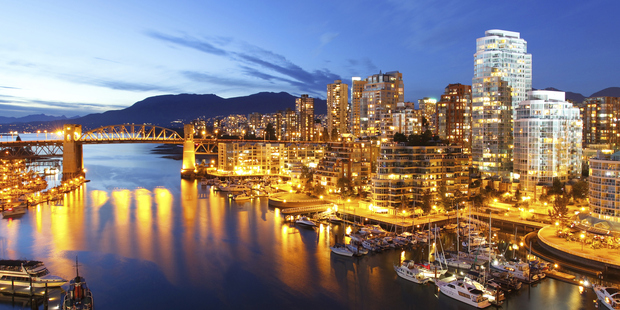 Oil surely now has one foot in the grave. Collectively, governments currently spend around US$1t a year subsidising fossil fuels, but the irony is that if they do as they say, and limit climate change to below two degrees Celsius by reducing CO2 emissions, around 80% of current reserves will need to stay in the ground. According to a report by the International Energy Agency, this US$1t a year in subsidies is equivalent to the investment needed in clean energy in order to mitigate climate change.
But what does the decarbonisation of our energy supply look like?
In his acclaimed TED talk, 'A 40-year plan for energy', pioneering scientist Amory Lovins shows how to get the United States off oil and coal by 2050, saving US$5tn, with no Act of Congress, led by business - for profit.
Widely considered among the world's leading authorities on energy, and nominated in 2009 by Time Magazine as one of the World's 100 most influential people, Lovins explains that the key to success is integrating all four energy-using sectors; transportation, buildings, industry and electricity, and four kinds of innovation; technology, policy, design and business strategy.
So in reinventing fire, those combinations create deeply disruptive business opportunities.
As Lovins explains it, almost half of the United States electricity comes from coal. Three-quarters of the electricity powers buildings, and the rest runs factories. Three-quarters of oil fuel is transportation. Thus electric vehicles and sustainably designed buildings and factories save oil and coal, and also natural gas that can displace both of them.
According to a paper released this month by the New Climate Economy (NCE), Seizing the Global Opportunity Partnerships for Better Growth and a Better Climate, evidence from countries around the world shows that growth and climate action are not mutually exclusive, but mutually dependent.
Actions such as accelerating low-carbon developments in global cities, restoring and protecting agricultural and forest landscapes, pricing carbon, supporting clean energy and energy efficiency will drive economic growth and development, all the while reducing as much as 96% of the greenhouse gas emissions targeted for 2030 to keep global warming under two degrees Celsius.
The C40 Cities Climate Leadership Group connects more than 75 cities, representing 550+ million people and one quarter of the global economy. City-level partnerships such as these can help drive low-carbon urban development. Investment in public transport, building efficiency, and better waste management could save around US$17 trillion globally by 2050.
Companies representing 90% of the global trade in palm oil have committed to deforestation-free supply chains by 2020, with commitments now beginning to be extended to other commodities that include soy, beef, pulp and paper.
The push for a meaningful global deal on climate change at the critical Paris summit in December has been gaining rapid momentum in recent weeks with China, the US and Brazil leading the pack with ambitious plans.
Dr Shannon Page of Lincoln University argues that it's not just about what we replace, but also what we take out, such as removing the need for the car in the first place, and that is where he sees huge potential for New Zealand.
"Transport is almost half of our CO2 emissions. Considering that both the fuel and the cars are imported, the economic and health benefits from a shift to public and active transport are huge."
Dr Page cites the increase in public transport, and yet he says the New Zealand government is overwhelmingly trying to keep people in cars by putting the lion's share of funding towards roads.
"There are a few positive signs in the right direction," he continues. "Such as funding for expanded cycle ways, but we could be doing so much more, and tinkering around the edges won't cut it."
Earlier this month the New Zealand government announced a post 2020 target of 11% emission reductions from 1990 levels by 2050. This is even less than what was pledged in Copenhagen in 2009.
"Their justification of the low target is that it is difficult for our economy to adjust. That may be true for half of the emissions - agriculture is challenging," argues Dr Page. "But the other half of our emissions can be tackled with substantial GDP and social wellbeing benefits. Sadly, we are becoming that dirty little country who does not pull its weight when it comes to tough global challenges."
If a surge of lawyers around the world take on the greatest challenge facing humanity we may not have to wait for the politicians to do the right thing. In the first successful case of its kind, last month a Hague District Court found in favour of 886 Dutch individuals who had filed suit against their government, demanding that officials do more to prevent climate change. The court has ordered the Netherlands government to take action to cut greenhouse gas emissions by a 25% within five years.
Many are hopeful that this precedent will trigger similar cases around the world. Some 8000 citizens in Belgium are preparing to take their government to court, and it looks like Norway may follow suit, while in the Philippines citizens are demanding legal action on fossil fuel companies.
The groundbreaking court ruling is a boost for the environmental movement on the brink of suffering fatigue from 23 years of international climate change negotiations. Finally, "the future we want" may actually become a reality.
Global challenge - de-carbonising energy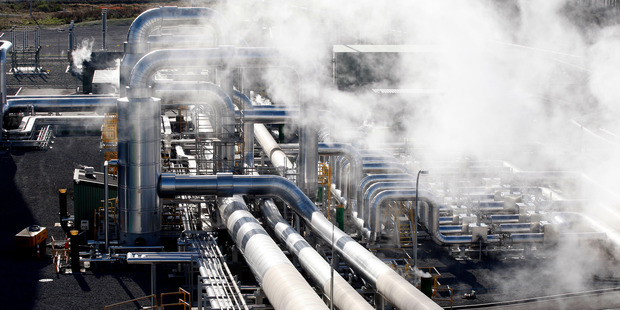 Renewable energy continues to get cheaper: solar and wind energy are now cost competitive with fossil fuels in many places. Annual investment in clean power now exceeds investment in fossil fuels. The global market for low-carbon goods and services is worth more than US$5.5 trillion and is growing at more than 3% per year.
Around 40 countries have adopted or are planning carbon pricing, and 28 countries are undertaking energy subsidy reforms, aided by lower oil prices. Over 1000 major companies and investors have signalled their support for carbon pricing.
Issuances of green bonds (Qualified Green Building and Sustainable Design Project Bonds) for sustainable infrastructure have tripled in the last year to US$37 billion.
More than half of the Fortune 100 companies are together saving around US$1.1 billion per year from energy efficiency, renewable energy, and other emission reduction initiatives.
The G20 has the potential to ramp up energy efficiency standards in the world's leading economies to global best practice for goods such as appliances, lighting, and vehicles. Investment in energy efficiency could boost cumulative economic output globally by US$18 trillion by 2035, increasing growth by as much as 1.1% per year.
Action under the international aviation and maritime treaties and the Montreal Protocol on hydrofluorocarbons (HFCs) could reduce emissions by as much as 2.6 Gt in 2030. In shipping alone, higher efficiency standards are expected to save an average of US$200bn in annual fuel costs by 2030.
Cities around the world are signing up to be 100% renewable, with many already having reached that target. Vancouver has become one of the most recent cities to commit. The city of 600,000 on Canada's west coast aims to use only green energy sources for electricity, and also for heating, cooling and transportation.
The Caribbean nation of Belize is now aiming to go to 100% renewable, and they want its transportation sector to fully embrace electric vehicles. The announcement follows the country's decision to join the Carbon War Room's high profile Ten Island Challenge.
The first big energy company has flipped its business model. E.On, Germany's biggest utility, is redirecting all its growth effort on clean and green energy from now on. Its board has concluded that the old model no longer works.
The 2010 retrofit of the Empire State Building is saving over two-fifths of the energy by remanufacturing the building's six and a half thousand windows on site into super windows that pass light, but reflect heat. Installation and manufacturing savings: $14.95 million. Estimated annual energy savings: $410 000. Estimated CO2 savings over 15 years: 105 000 metric tons of carbon dioxide.
Kenya has great untapped solar potential and their renewable energy sector is set for a boost in September when a solar micro grid company, Powerhive East Africa, begins to sell power to the public, ending a half-century monopoly by the state electricity firm.
On an windy day this month, Denmark found itself producing 116% of its national electricity needs from wind turbines. By 3am, when electricity demand dropped, that figure had risen to 140%. Interconnectors allowed 80% of the power surplus to be shared equally between Germany and Norway, which can store it in hydropower systems for use later.
This global challenge series has been made possible with support from Lincoln University. Lincoln University is among our more progressive on these issues, with three overarching organisational goals; to feed the world; protect the future; and live well. It's with these three goals in mind that every Lincoln course is now designed, and first and second-year students are required to undertake courses in understanding global challenges and the opportunities that lie in solving them.